Fling update: vBenchmark 1.0.1 released
Fling update: vBenchmark 1.0.1 released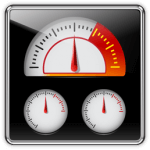 VMware released a small update for their vBenchmark fling, now bringing the version number to 1.0.1.
What's new?
Added a checkbox to include or exclude vCenter license keys when submitting the data to the community repository
The application now listens on port 443 (https), requests to port 80 will be automatically redirected to 443
The appliance will now prompt you to change the root password at first logon
Fixed bugs that prevented some customers from proceeding to the dashboard when they have ESX 3.x hosts in their cluster or are using vCenter credentials that did not have access to the full inventory
vBenchmark application log is now written to the VM serial port. If you are using the VMX package, the serial port output will be redirected to a file named vBenchmark.log in the virtual machine folder. If you are importing an OVA or OVF, you need to manually add a serial port device and specify a filename.
As you can see there are 2 security fixes which are much appreciated.
vBenchmark was first released on 25/02/2012. More information about this amazing fling can be found in my previous blog post or at the VMware labs page!