Veeam Backup And Replication 6.5 released
Veeam Backup And Replication 6.5 released


Today Veeam announced their new major release: Veeam Backup and Replication 6.5.
This major release includes several improvements and some interesting new additions.
Overview
E-discovery and item recovery for Exchange: Veeam Explorer for Microsoft Exchange
Restore from SAN snapshots: Veeam Explorer for SAN snaphots (only HP StoreVirtual VSA and HP Lefthand snapshots)
vSphere 5.1 support
Windows Server 2012 Hyper-V support
Advanced monitoring, reporting and capacity planning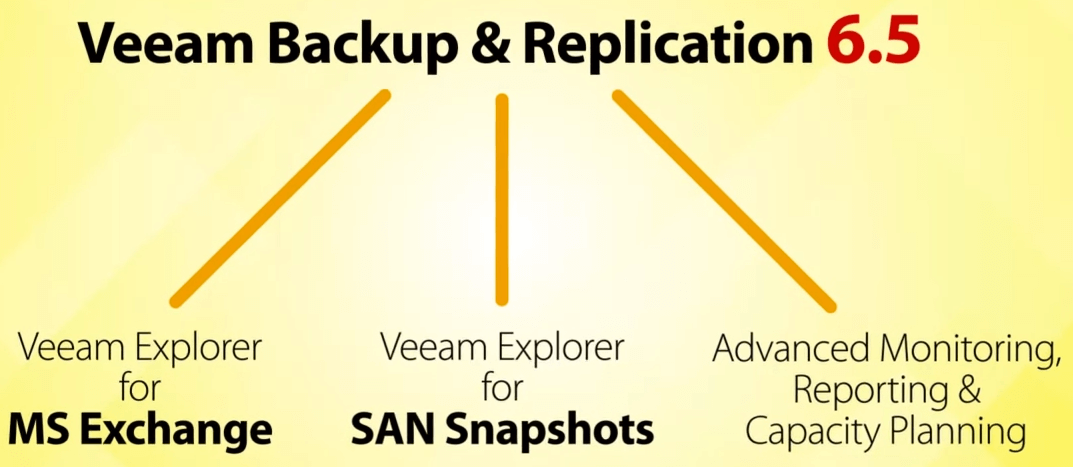 Additional enhancements
Windows Server 2012 and Windows 8 support
Improved engine and performance
Configuration backup: backup your Veeam configuration!
Improved job scheduling
Improved Application-aware processing
Improved file-level restore
Additional user interface improvements:

Backup statistics
Backup server version now available in e-mail

New PowerShell cmdlets for eplica failover, replica failback and VeeamZIP operations.
For a complete update on all the new sweet goodies I suggest reading the What's New PDF.
Another cool thing which got released is the new Veeam Management Suite 6.5. This allows you to add backupservers into Veeam One 6.5 and generate reports about your backups!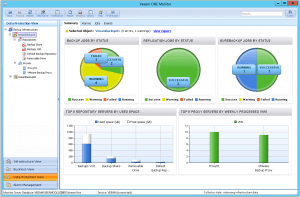 What's new video!
Doug Hazelman also made a "What's new" video!

Veeam proves again that they are the #1 for VM Backups!