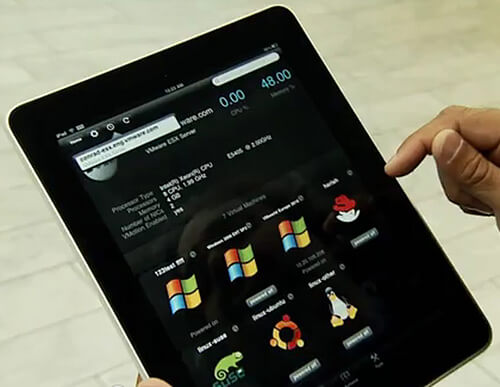 A small update on the iPad vSphere Client has been released.
v1.2 client includes the following new features:

Migrate virtual machines without downtime using vMotion. The feature is available via Host & VM action menus. Virtual machines can also be two-finger flicked/dragged from the Host detail view to enter vMotion mode
Ability to email vMotion validation error details to others
View task progress reporting on VM cards
Ability to refresh vCenter host list
Support for ESX 3.5
Support for VMware vSphere 5.0
More information can be found at the Communities page and you can get it via the Apple store.