VMware releases 5.0 U1 and more!
VMware releases 5.0 U1 and more!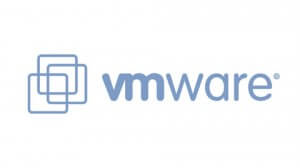 VMware announced quite some updates today.
A summary of updates released and a link to their release notes:
As you can see these updates fix quite some problems :-). Furthermore there are quite some new features added.
Newly added to ESXi 5.0:
Support for new processors
Support for additional guest operating systems
Some new or upgraded device drivers
Newly added to vCenter 5.0 Update 1:
Guest Operating System Customization Improvements: vCenter Server adds support for customization of the following guest operating systems:

Windows 8
Ubuntu 11.10
Ubuntu 11.04
Ubuntu 10.10
Ubuntu 10.04 LTS
SUSE Linux Enterprise Server 11 SP2
I don't know why they added Ubuntu customization again but this is something I like very much since I am a big Ubuntu fan. Sadly there is no Debian support and I would love it if they added it, basicly there isn't much difference between Ubuntu and Debian…
Newly added to vCloud Director 1.5.1:
New platform support: vCloud now supports the new Update 1
Firewall rules can be configured with CIDR blocks, IP ranges, and port ranges
Added system notification for lost connection to AMQP host
Enhanced cell management tool and log collection script
Support for AES-256 encryption for VPN tunnels
Increased the retention maximum for vCenter Chargeback history
Newly added to Site Recovery Manager 5.0.1:
Forced failover, to allow you to recover virtual machines in cases where storage arrays fail at the protected site and, as a result, protected virtual machines are unmanageable and cannot be shut down, powered off, or unregistered.
Added support for IP Customization of Ubuntu 10.04, 10.10, 11.04, and 11.10.
Newly added to vShield 5.0.1:
Enhanced reporting and export options
New REST API calls
Improved audit logs
Simplified troubleshooting
Improved vShield App policy management
vShield App High Availability enhancements
Enablement of Autodeploy (Stateless ESXi)
Newly added to vCenter Configuration Manager:
Since this is a long list I suggest you read the release notes page.
Newly added to vCenter Chargeback Manager 2.0.1:
Upgraded the Apache Tomcat server to version 6.0.35
Enhancements to the vCloud Director Data Collector
Enhancements to the VM Instance Cost job
Newly added to vCenter Server Heartbeat 6.4 Update 1:
Support for vCenter Server 5.0 Update 1
The ability to install vCenter Support Tools
A long list of new releases and new options. The "Resolved Issues" list is even longer ;-). It seems VMware had their hands full with the GA release on vSphere 5 and others a few months ago. Now we finally see the result and I must say: a job well done!
PS: always test updates first in a test environment before going live. There seems to be a problem with AutoStartManager as can be found in this discussion at the VMTN Communities.