Hardware monitoring service on this host is not responding or not available
Hardware monitoring service on this host is not responding or not available
Today I was troubleshooting a rather simple problem but took me a while to figure out. An ESXi host (5.0) was showing the warning "Hardware monitoring service on this host is not responding or not available" in the Hardware Status tab.


The solution was quite simple, the CIM Server wasn't running and therefor the data was unavailable.
To enable this service go to "Configuration", select "Security Profile" under Software and click "Properties" next to "Services".

In the new window select the "CIM Server" and hit the "Options" button.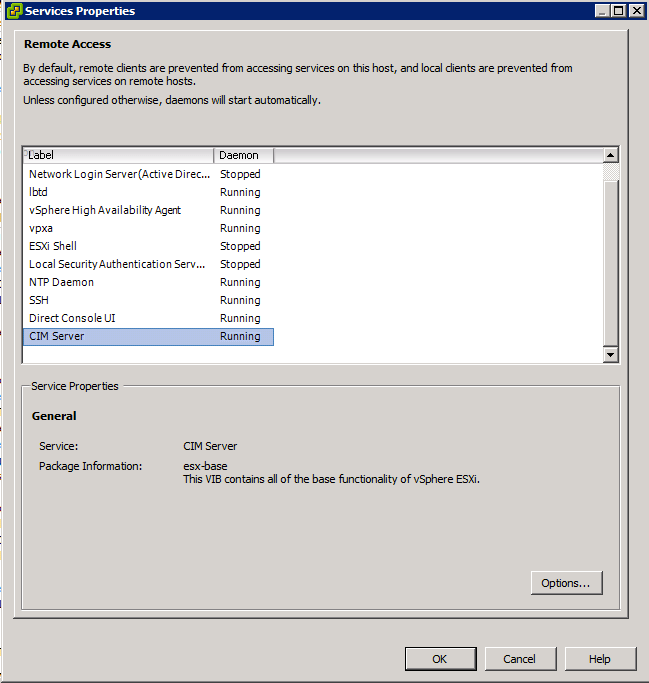 Click the Start button and change the Startup Policy to your desired setup, save this by clicking OK and finally close the "Service Properties" window by clicking OK.
As a final step you will have to reset your sensors. You can do this in the Hardware Status tab. Make sure you reset the sensors for the Sensors and System event log. The service will now collect the information.