Fling update: vBenchmark 1.0.2 released
Fling update: vBenchmark 1.0.2 released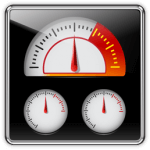 VMware released a small update for their vBenchmark fling, now bringing the version number to 1.0.2.
What's new?
Fixed bugs that prevented some customers from deploying vBenchmark appliance with vCloud Director and vCenter Server 4.0
Fixed a bug that caused network settings not to persist after the reboot
You can change the network configuration of the VM via the web interface, please point your browser to https://ip.address:5480
Updated VMware Tools
vBenchmark was first released on 25/02/2012. More information about this amazing fling can be found in my previous blog post or at the VMware labs page!