Project Octopus Beta Now Available
Project Octopus Beta Now Available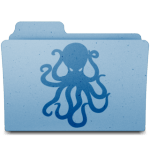 Last September, VMware provided a glimpse into the future. It demonstrated a new technology, called Project Octopus, that promised to be the first viable Enterprise cloud file sharing application. The way people manage and share information within the Enterprise is changing, and Project Octopus is at the forefront of meeting these new needs.
Today VMware announces that the beta is open to all and it will last through VMworld. Keep in mind that due to limited support resources, priority will be placed on customers with active engagements.
With the announcement of the Project Octopus Beta, VMware is taking a significant step toward empowering users to securely access files on any device from anywhere. Unlike other solutions, Octopus can be deployed on-premise or accessed via a VMware service provider, and either way, Octopus provides IT with the ability to govern usage and set policies for data access and sharing.
Project Octopus is the successful marriage of Zimbra and Mozy technologies, with some additional code jointly developed by the two teams. Prior to GA release, it will be folded into Horizon, providing a centralized policy and entitlement engine that will broker user access to applications, virtual desktops and data resources. The result will be a simple, seamless end-user experience when accessing work resources across private and public clouds on whatever device the user chooses.
More information can be found on the VMware End-User Computing Blog. A small demo from last year on VMworld can be found below which was posted on YouTube a few months ago. Sign up today and have a look at this new product!