Zimbra 7.2 released
Zimbra 7.2 released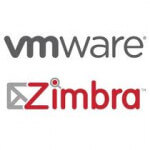 Today VMware also made an announcement regarding the new release on Zimbra, bringing the current version onto 7.2. It was already released last week with some significant improvements.
To begin with, emails are now protected with S/MIME encryption and signing, both of which are now native to the Zimbra Web Client and work with Outlook using the Zimbra Connector for Outlook. Which is to say, messages can be read only by the intended recipient, with the sender's identity assured. Previously, just the communication itself could be secured via SSL. With S/MIME, the data inside is encrypted as well, adding a second layer of protection.
Government users of Zimbra will be happy to learn that 7.2 also implements two-way SSL authentication with Smartcards and Common Access Cards (CAC) issued by the Department of Defense.
7.2 has good news for administrators too: the Zimbra Blackberry Enterprise Server Connector now supports over 750 users per server—3 times more than previously. How's that for simplifying deployment and management!
Outlook users will appreciate the new Zimbra Connector for Outlook, which lets you automatically mount shares accepted in the Zimbra Web Client. And when scheduling meetings, you can propose new times—and book resources like rooms and equipment—in your calendar invites.
Of course there is more with this new version and all is noted in the release notes.
Besides the new Zimbra server version there is also an update for the Zimbra desktop client bringing the version to 7.1.4.