Zimbra 8.0 beta released
Zimbra 8.0 beta released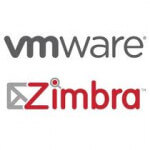 Yesterday VMware made an announcement regarding the upcoming release on Zimbra, bringing the current version onto 8.0. The current beta number is version 5.
This release is available as an appliance or as an iso for a full install.
This major version got a design revamp and some new stuff under the hood.
End Users Seamlessly Connect to Their Personal Clouds
Zimbra provides end users with a feature-rich browser-based experience that enables them to seamlessly and securely connect to their personal clouds on any device or platform. Zimbra's smarter mailbox helps manage information and activity across their email, voice, social, calendar, address book, tasks and enterprise applications.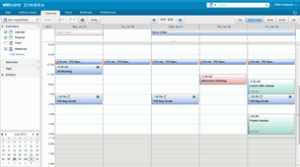 Integrated Unified Communications
Now unified communications are built into Zimbra with an all-new voice application that features out-of-the-box integration with Cisco and Mitel UC solutions accessible through the main user interface.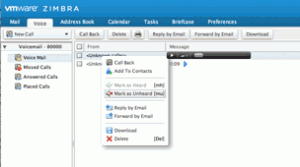 Manage IT-as-a-Service
Zimbra provides the choice of running securely in any private cloud as a virtual appliance or hosted in the public cloud. The software virtual appliance enables IT administrators to instantly deploy their own private email and collaboration cloud on top of vSphere without complex installation and configuration workflows. With an open architecture and APIs, Zimbra integrates seamlessly with existing and new enterprise applications.
Streamline Administration
Designed for virtualization, Zimbra delivers faster provisioning and easier administration with built-in support for high availability, disaster recovery, backup and lifecycle management using VMware vSphere. Zimbra simplifies critical functions through an easy-to-use, web-based administration console that enables administrators to easily access the applications anywhere, anytime and manage access and policies for a diverse set of users. Zimbra Collaboration Server 8.0 offers 30 new admin-configurable policies to enable or disable device software and hardware capabilities and approved applications.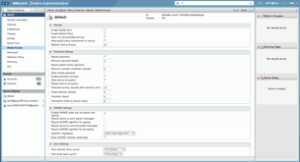 Expanded search
New in Zimbra 8.0 is expanded search functionality that reduces the need to for users to manage folders and tags to keep their email organized. By surfacing more search options users can quickly find the message they're looking for and spend less time creating folders to find their mail.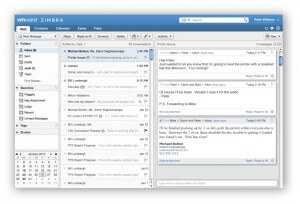 Fore more information check out the official blog post or the "What's new".