Free Training: VMware vCloud Director Fundamentals [V5.1]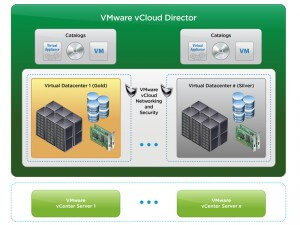 VMware announced a FREE online training course called "VMware vCloud Director Fundamentals [5.1]".
This course is a self-paced course which lasts 3.5 hours and it's available through myLearn training.
The VMware vCloud Director Fundamentals self-paced course introduces students to the components, architecture, functions, and benefits of vCloud Director. For more information regarding vCloud Director I suggest reading the "what's new" document.
Objectives
Briefly explain cloud computing
Recognize cloud implementations
Identify VMware vCloud Director functions and benefits
Analyze vCloud Director architecture
Identify the vCloud Director components and their functions
Examine how to charge for resources
Determine the licensing needs
Recognize the prerequisites for vCloud Director installation
Illustrate vCloud Director software installation
Demonstrate configuration of vCloud Director software
Differentiate the vCloud Director terminologies
Configure and manage vSphere resources
Configure and manage cloud resources
Create and provision organizations
Create and manage catalogs
Utilize roles and rights to control access
Recognize the different administration roles within vCloud Director
Recognize types of networks in vCloud Director
Create and manage the networks
Identify different types of network pools
Recognize user tasks and privileges
Identify how to work with vCloud Director as a user
New book by VMware: VMware ThinApp 4.7 Essentials Home lab upgrade: a new host!