VMware vSphere Data Protection Advanced announced
VMware vSphere Data Protection Advanced announced
Today VMware announced a new version on their backup product vSphere Data Protection. They gave it the "extra" name called "Advanced".
What is it?
vSphere Data Protection Advanced is a backup and recovery solution powered by EMC Avamar designed for midsize vSphere environments. It extends the capabilities of vSphere Data Protection – available with all vSphere editions – to provide the most proven, efficient and easy-to-use protection for virtual machines with greater scalability and integration with business-critical applications.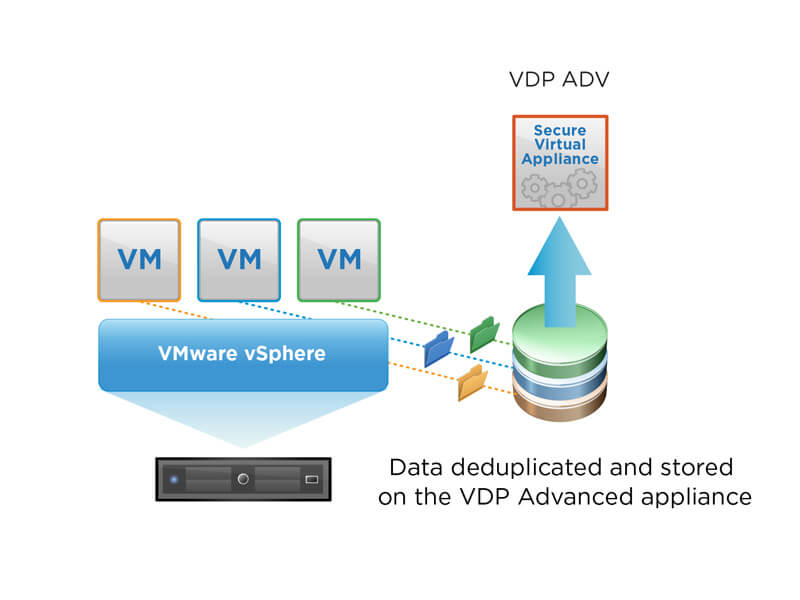 Features
Besides the fact that it is easy to use and easy to integrate with vCenter there are a few other things which are important about this product.
VADP Integration: offloads the backup process from production VMs. Up to eight VMs per virtual appliance can be backed up simultaneously to increase backup throughput.
Changed Block Tracking Backup: leverages Changed Block Tracking in combination with variable-length deduplication, sending truly unique changed blocks to the VDP Advanced virtual appliance.
Changed Block Tracking Restore: only restores the delta of changed blocks between the current state of the VM and the last backup, reducing recovery times up to 30 times as compared to full VM recoveries.
But there is more; vSphere Data Protection is application-aware if you are running Microsoft SQL and/or Exchange.
Now this all sounds good but what about the maximum allowed deduplicated storage per appliance? The basic vSphere Data Protection had a 2TB limit, with Advanced this has been changed and it's upgraded to 8TB.
Pricing
All of this sounds very good but compared to other 3rd party software vendors vSphere Data Protection Advanced comes with a price, and it ain't cheap. The price at the moment is 1095$ / CPU. Due some limitations I am not sure if it's worth 1095$ (you can backup a maximum of 400 VM's per appliance).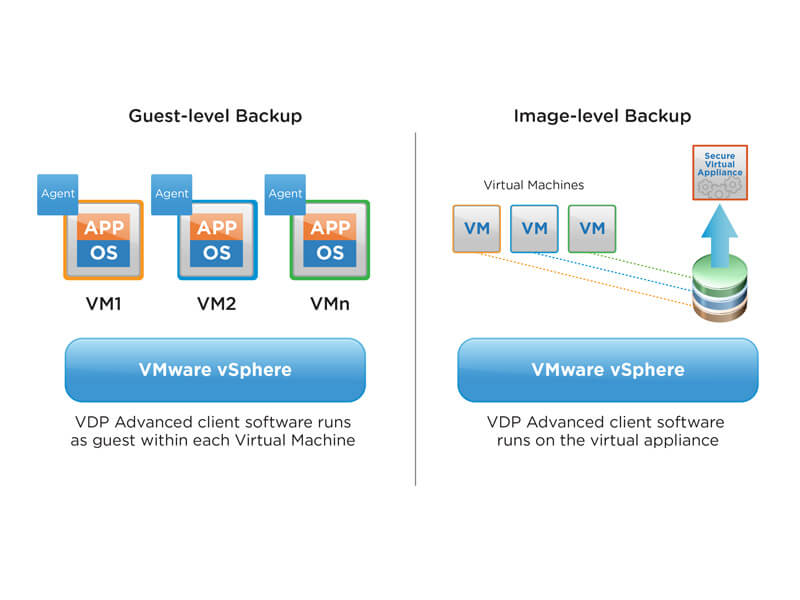 More information
More information can be found on the official product page and in the press release announcement.