Veeam will announce first v7 feature at VMware PEX
Veeam will announce first v7 feature at VMware PEX
Veeam will reveal enhanced backup and recovery for VMware vCloud Director at VMware PEX 2013. Using the vCD API, Veeam will display the vCD infrastructure directly in Veeam Backup & Replication, backup all vApp metadata and attributes, and restore vApps and VMs directly to vCD.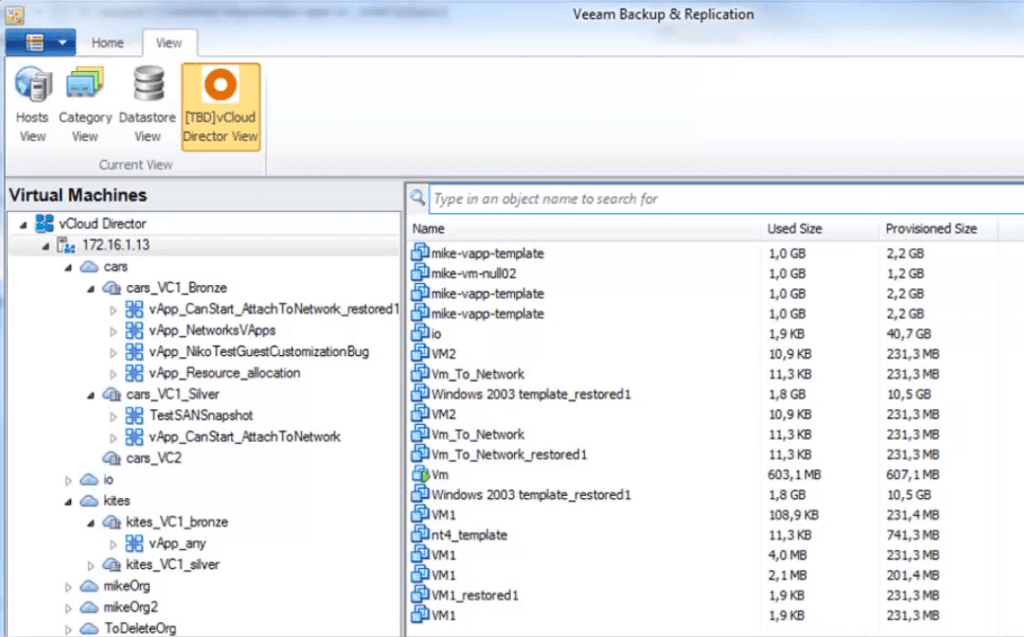 This feature was one of the most requested at VMworld 2012 US.
The release will have the following options:
Capture vCD metadata during the backup process
Restore full vApps or individual VMs
Granular recovery (individiual VM files, guest files, Exchange items,…) without agents!
The following video (already) got released regarding more information.

Stay up to date with the new announcements and sign up on the v7 countdown page.