Veeam announces 2 additional Backup & Replication v7 features!
Veeam announces 2 additional Backup & Replication v7 features!
The cat is finally out of the bag. Veeam has already announced 7 features for their upcoming release in Q3. They have been teasing everyone with 2 additional features whom nobody would ever guess. It was kept a secret for a long time but they finally announced them!
WAN replication for Backup Copy Jobs
Backup from storage snapshots
Let's take a look at them a little closer. Keep in mind that this information is subject to change before the final release.
WAN Replication for Backup Copy Jobs
This new feature is an extra feature to protect your business. It is ment to efficiently copy backups offsite. Veeam even added an extra innovation for this: built-in WAN acceleration. This means they are the first backup software vendor offering built-in WAN acceleration for image based backups. It is only build for Veeam so you can't use it for something else and guess what? It is agent-free!
The following explains how this all works.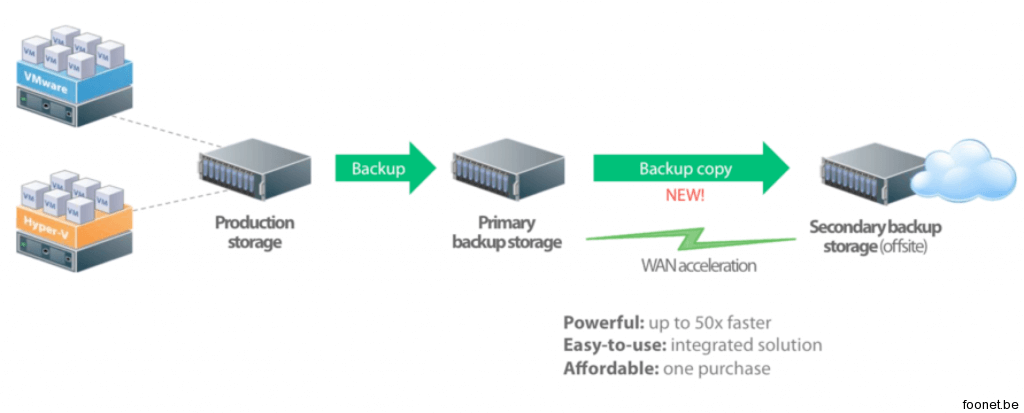 An additional option is the support for the GFS (Grandfather Father Son) retention scheme so your company can automatically maintain a long term retention.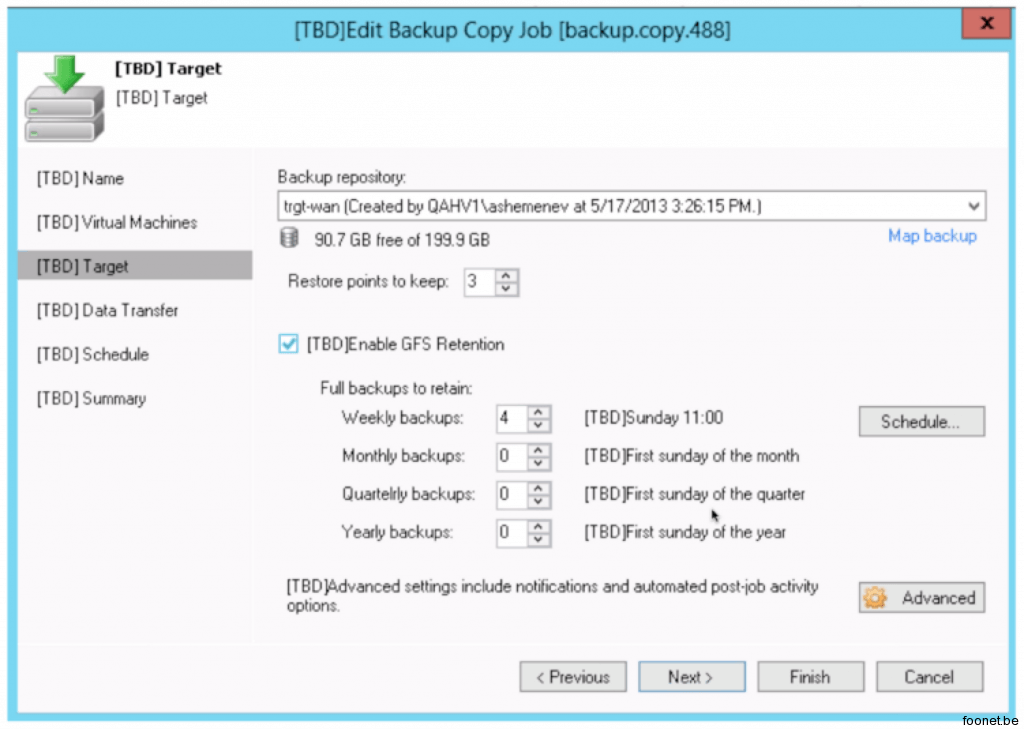 The goal of this new feature is to improve RPOs and RTOs: optimize your backup infrastructure for fast backups and restores.
How will your backup infrastructure look if you decide to use all these features?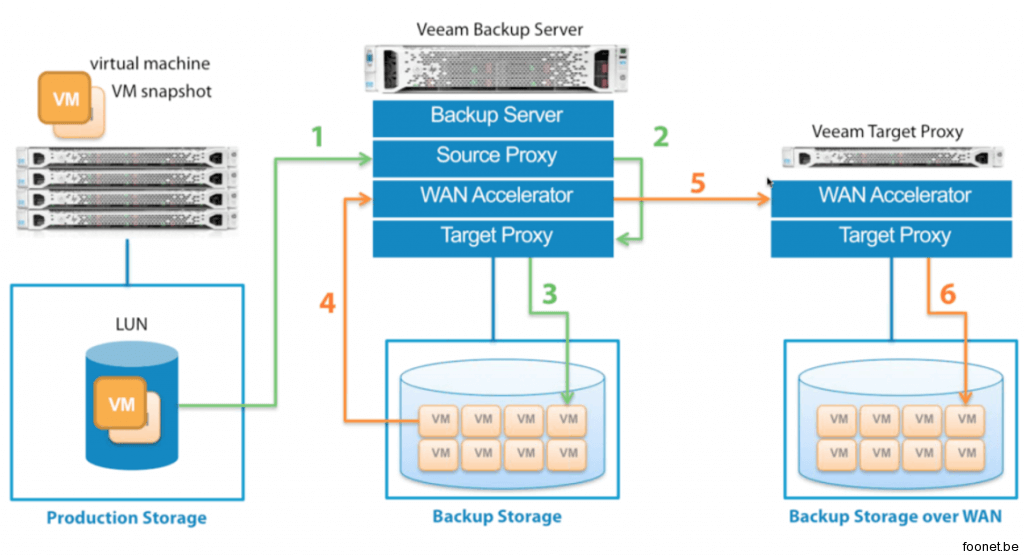 Want to know more? Check out this short 5 minute video.

But wait there is more!
Backup from storage snapshots
Another new feature is backups from storage snapshots. This will reduce the impact on running VMs and again improve RTOs for backups and replicas. Currently there is support for HP StoreVirtual + VSA and HP StoreServ. In future releases Veeam will add more but for now these are unknown. We will just have to wait for this.
The following contains the complete v7 data flow.

New license model: Enterprise Plus
This is no new feature but there is a new license model on the way. This license will include everything while standard and enterprise will miss out on some. For a full list Veeam provided the following chart.

For those who like to automate things… There is a RESTful API coming in the enterprise plus model!
Full Veeam Backup & Replication v7 features list (for now):
Enhanced backup and recovery for vCloud Director
vSphere Web Client plug-in
Veeam Explorer for Microsoft SharePoint
Virtual Lab support for Hyper-V
Long term retention to tape
Self-service recovery of VMs and guest files
Virtual Lab for replicas
WAN Replication for Backup Copy Jobs
Backup from storage snapshots
Doug also released a great video talking about Veeam v7.

Stay up to date with the Veeam feature list, sign up at http://go.veeam.com/v7.