Not chosen for VMworld? Run a #vBrownBag session
Not chosen for VMworld? Run a #vBrownBag session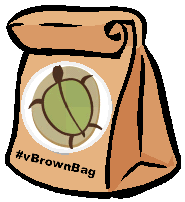 Yesterday the VMworld team send out e-mails to everyone whose session got chosen. As always there are people who submit a session and hear the news that sadly their session didn't make it. Did you submit a session, got rejected but still want to share it? Run a #vBrownBag session!
The ProfessionalVMware #vBrownBag is a series of online webinars held using GotoMeeting and covering various Virtualization & VMware Certification topics.
Want to get in? Just contact them for a presentation based in the US, EMEA, APAC or LATAM. You can also contact them on Twitter.
Don't throw out your session, share it!
As last year there will also be a live #vBrownBag event at VMworld!
Commiserations to all those whose #VMworld sessions not accepted. #vBrownBag will do #TechTalks again, even if we have to record in hallways

— Alastair Cooke (@DemitasseNZ) June 7, 2013